---
20/06/2014 |
Rila municipality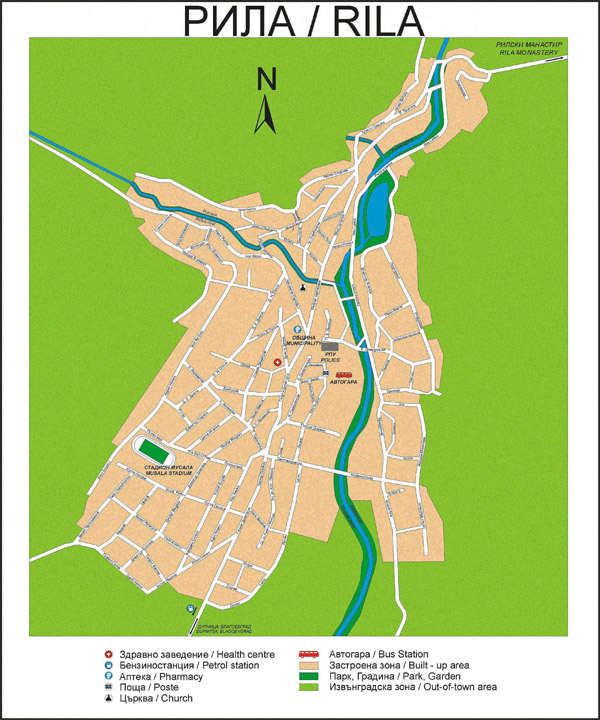 Rila municipality is located in western Bulgaria, at the southeastern part of Kyustendil. Its territory occupies the middle and southwestern Rila Mountains and its foothills. The municipality covers an area of ​​361 sq.km.

Rila municipality has its origins in 1883 as a rural community with radar and laser systems settlements Rila Bozovaya, Pastra and fall, the Rila Monastery.

Since 1978 the town of Rila was declared the seat of the Municipality of Rila. Administrative center of the municipality is the town of Rila, in the composition of the municipality includes other settlements-Padala village Smochevo, Pastra and village Rila Monastery.
East municipality borders the municipalities of Samokov and Belitza the West with municipalities and Kocherinovo Boboshevo the north with the municipalities Dupnitza Samokov, to the south by the municipalities of Blagoevgrad and Razlog.

Population
The population of the Municipality of Rila numbered 3619 people.

The relief is mountainous with a strong character. The average altitude of the settlements in the municipality is the town of Rila - 520 m; Smochevo village - 550 m; Pastra-803 m; Padala -910 m and the village of Rila Monastery - 1147 m

Municipality Rila mountain falls and transient - the mountain climate region, which determines continental climate with mountain influence. A major factor in climate is altitude.
Falls entirely within the West Aegean Sea catchment area, water in the municipality flow into the basin of the river Struma. Main artery of the catchment area of ​​the Municipality of Rila is Rilska springing from fish ponds and has a total length of 51 km.